Lately, I've been writing about The INFP Entrepreneur. In this post I'm taking a detour from that to share my newest project: Inner Universe, Outer Worlds.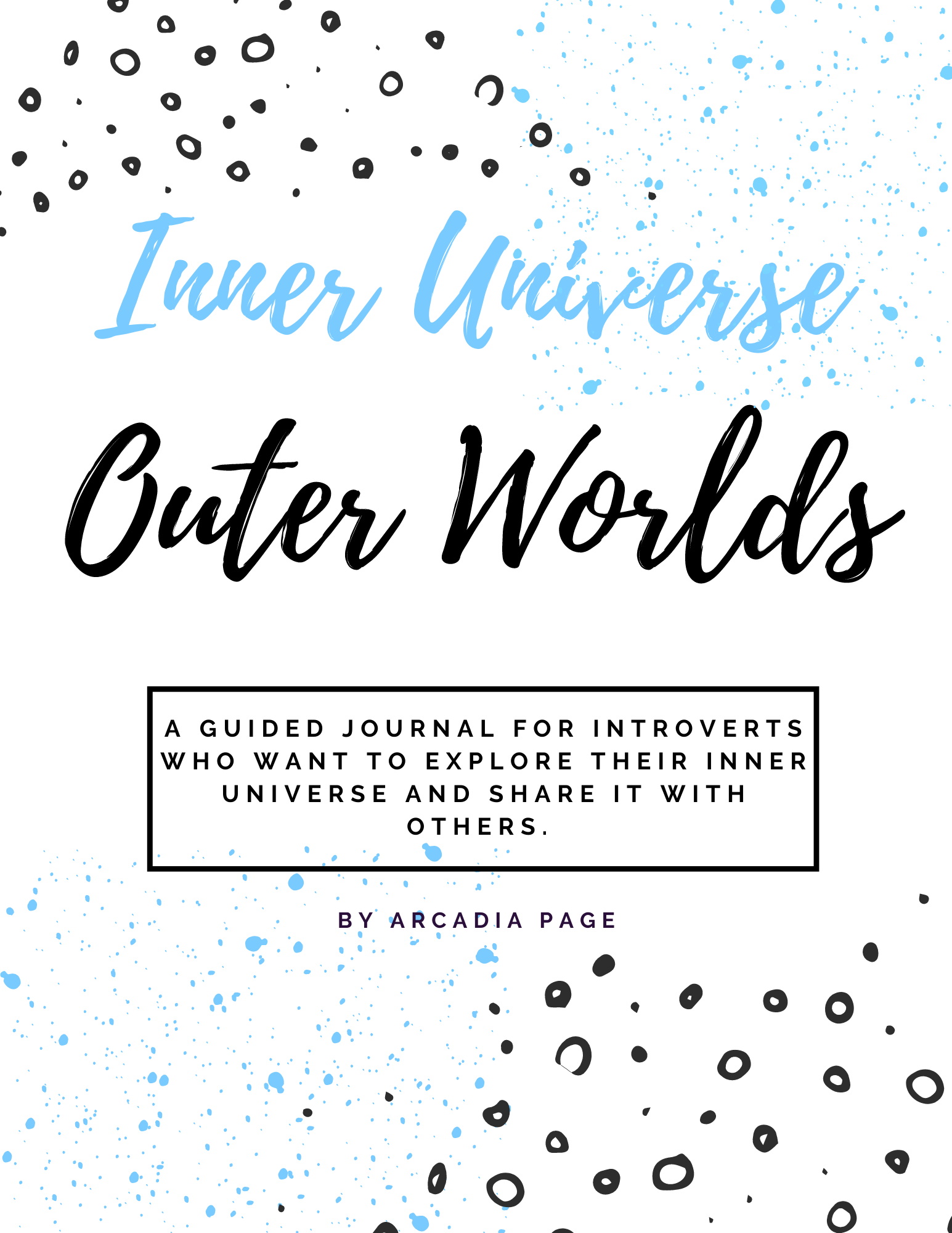 Inner Universe, Outer Worlds is a 24 page mini-guided journal. I decided to make this journal after reflecting on a time when I felt disconnected from people. Back then I found it frustrating that others could freely share what they enjoyed and cared about. That was something I struggled to do.
I spent some time with my journal, thinking of ways to better share who I am with others. I also came across two books that gave me a different view, The Quiet Rise of Introverts by Brenda Knowles and How to Be Yourself by Ellen Hendriksen.
As a shy introvert, those two books helped me understand what I needed to think about to find that bridge between my inner life and the outside world. Inner Universe, Outer Worlds is full of questions that helped me to show a little more of myself. I also share actions I took to show others what's important to me in a comfortable and authentic way.
As I was putting together this journal, I realized it would be good if I did these prompts again. I've changed a bit, and I feel I've lost touch of the parts of myself I feel safe sharing.
I hope this journal helps introverts to reflect on what's great about their private lives and how to share parts of that with the outside world.
You can buy this journal here on my website. You can also find it on Etsy, Itch.io, and Buy Me a Coffee!